On a hot day in early May, I went to nearby Limontaur beach, an isolated strip that borders on Drakes Bay on the south side of the Point Reyes peninsula.  As I began walking east I noticed a lone whale, first seeing her spouting water, then the sleek curve of her long black back.  Feeling delighted and excited, I began to watch intently, halting my walk to peer out into the sea.  Over the course of an hour she appeared to be circling in place, perhaps feeding, disappearing and re-emerging every five minutes or so.   I alerted a couple walking by, and we began to watch together.  Soon they pointed out a second whale further to the east.
My original whale began to move slightly west, coming in closer, soon just beyond the breakers.  Now her tail would sometimes be noticeable – first the spout blowing, then a minute or two later the glistening curve of her back , then eventually the tail as she began her dive back under.  I felt enormous joy to be witnessing this amazing being so close to me.  Now I was alone on the beach again as the couple had moved on, and I sang a little song to the whale, feeling childlike wonder, pure happiness.
Another hour went by and I was thirsty, so I ran to my car for more water, thinking I had seen the best.  But when I returned a crowd of beachgoers was lining the shoreline about a block to the west of my original sighting.  As I approached that area I could see that an entire pod had now arrived, many close in just beyond the breakers – one so close to the sand I feared she would beach herself.  In and out, round and round, black curves and flipping tails, sometimes almost whole bodies exposed, they played and fed leisurely.
The scene on the beach was equally amazing, as a small crowd of all ages watched in awe – silent, respectful, some taking photos, everyone seemingly aware of what a rare opportunity this was to be closely in the presence of these beautiful beings.  Two communities, the whales and the humans, hanging together in the moment, in what seemed to me was palpable bliss.  Their presence had brought us all to a space of reverence on this clear windless day.
Another hour went by, and eventually the whales began to move further west, hugging the shore as they continued on their long journey from Baja to the north.  Someone in the crowd told me that the mothers hug the shore with their babies, to protect them from sharks further out.  I felt graced and saturated as they moved on, as if I had been in an altered state for hours, deeply connected to these mysterious creatures who had chosen to rest in our bay.  What a wonder to have witnessed their journey, feel the loving interconnectedness of our two species and the simple joy of being together.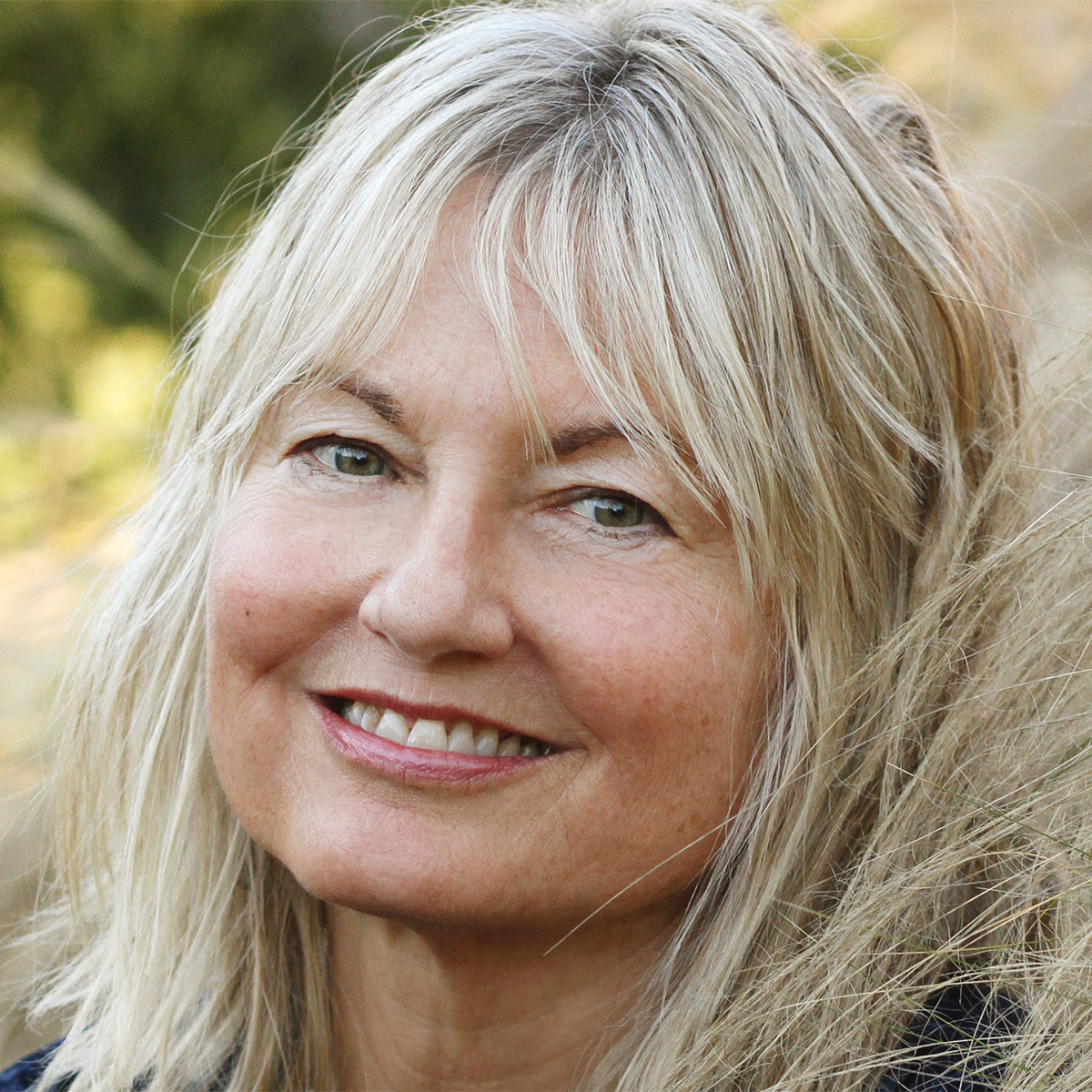 The Nature of Us – Sabrina Page has an MA in Philosophy, Cosmology, and Consciousness, a background in movement and dance, focused on embodiment. She has been deeply influenced by her connection with nature, shaped by playing in woods and water growing up. Sabrina's writing explores the earth community, love, body, embodiment, interconnection, our planetary moment, music – and the creativity and possibilities inherent in being human.